Lisa Lahm has been a practicing Licensed Massage Therapist for over 20 years and since 2007 has established a thriving practice in Lawrence, KS.  She is the founder/owner of Body Specific, which has fulfilled her dream of owning her own company and has since, with the help of her business partner, Leah Henderson, created a Whole Health Center to include a large diverse massage therapy team, chiropractic care, acupuncture, skin care and waxing.
 After receiving her Bachelor's Degree in Kinesiology from Kansas State University, she graduated with honors from the nationally renowned Boulder College of Massage Therapy in Boulder, CO. Specializing in Neuromuscular and Trigger Point Therapy, she has successfully treated various conditions including chronic neck and back pain, tension headaches/migraines, Fibromyalgia, low back and sciatic nerve pain. Continuing her education, Lisa received specialized training in Oncology Massage allowing her to work safely and with a greater understanding of needed modifications on individuals that are currently being treated for cancer, survivors, or cancer patients in the final stages of life. In 2020, Lisa received her certification in Personal Training through the National Academy of Sports Medicine with a focus on postural strength training.
Lisa has worked with a multitude of active individuals that range from Professional and Olympic athletes, triathletes and runners, as well as individuals that like stay physically active but do so on a more moderate level. Being a professional fitness competitor herself, Lisa leads a very active lifestyle which is a passion for her outside of her work as well as spending quality time with her husband and son and traveling as often as she can.
Lisa is not accepting new clients at this time.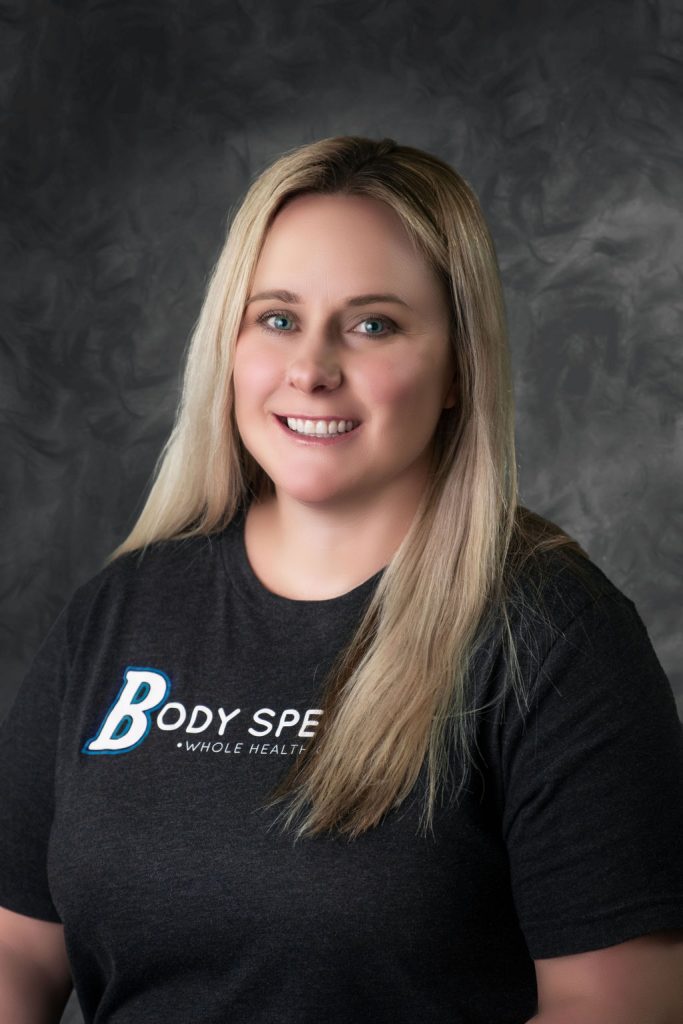 Leah is the Co-Owner of Body Specific. Leah has been in Lawrence since 1998 when a softball scholarship brought her to the University of Kansas. She graduated with a degree in Exercise Science and decided to settle down in Jayhawk country. Right after graduation, Leah worked for 24 Hour Fitness personal training and marketing. Leah is fond of the idea of being able to help people feel better, so when the opportunity arose she decided to pursue a business with a great friend that solely focuses on her passion. 
In her free time, Leah loves to hang out and travel with her husband and son
Alissa is a Southern California native who grew up playing a variety of sports and ultimately devoted her time to competitive swimming. Alissa moved to New Orleans in 2005 after earning a swimming scholarship to the University of New Orleans where she earned a B.S. in Psychology with a focus in Pre-Physical Therapy in 2009. She then earned a Diploma of Massage Therapy from Blue Cliff College, graduating with honors in 2011 before moving to Lawrence in 2013. After a short hiatus from massage therapy to coach for the Lawrence Aquahawks, Alissa returned to massage in November 2015 working at Salon Di Marco & Day Spa before moving to Body Specific in March 2017.
Alissa is working to become a physical therapist and brings the relevance of her studies into her massages. Specializing in deep tissue and trigger point therapy, Alissa intends to benefit her clients' overall well-being through regular massage therapy, increased stretches and movement, and improved posture and biomechanics. Alissa's movements are based in Tai Chi providing a rhythmic and undulating flow that brings periods of relaxation in more intense deep tissue sessions.
In her free time, Alissa enjoys spending time with her husband, daughter and two dogs at their home in North Lawrence.
Alexander was born and raised in Kansas, growing up with sisters and mother who worked in the health care services, and a creative father who inspired his love for learning. Alexander attended Emporia State University and graduated with a BSE in English in 2017, before ultimately pursuing his passion for massage therapy. Alexander graduated from Wellspring School of Allied Health in 2020. 
Specializing in Deep Tissue and Hot Stone massage, Alexander enjoys bringing deep relief and relaxation to his clients. Ever a lifelong student, he is eager to learn from his clients and peers, and expand his knowledge of technique and modalities to better serve and provide.
In his free time, Alexander enjoys spending time with close friends and family, walking or running along nature paths, visiting cafes for tea and coffee, and resting in warm sunspots. 
Ashley studied massage therapy and graduated from The Aveda Institute Minneapolis in 2010. Early in her career, she had the privilege of treating student athletes at The University of Minnesota before transferring to Lawrence. In 2019, she acquired her certificate in personal training through The National Academy of Sports Medicine. Her passion has always been to work with those recovering from injury or who are seeking maintenance in their overall health.
In the fall of 2022, Ashley added a new service "Movement and Balance" to the menu. For this treatment, she combines hands-on soft tissue work with prescribed exercises to improve muscle weakness that can reduce chronic pain.
When she is not working, she enjoys running, golfing, traveling, and spending time with her family.
Born and raised in Miami, Florida, Aundre (Dre) moved to Lawrence in 2006. He attended Free State High School, graduating in 2010. At Free State, Dre played football, baskeball and ran track. He continued his football career at Baker University for 5 years, graduating from Baker with a B. A. in Exercise Science. After graduation, Dre became a personal trainer and Boxer Instructor at Title Boxing Club. There he fell in love with Boxing and started an amateur career as a boxer. While boxing, Dre needed a way to help his body recover from the intense training and matches. That's when he started to get massages and noticed the impact on his body.
After 5 years of competing as a boxer, Dre decided to attend Wellspring Allied Health to pursue a career as a Massage Therapist. Dre is excited to join the Body Specific team, while also continuing his work as a personal trainer/ boxing instuctor at Jayhawk Club Wellness Center and a Coach OrangeTheory of Lawrence.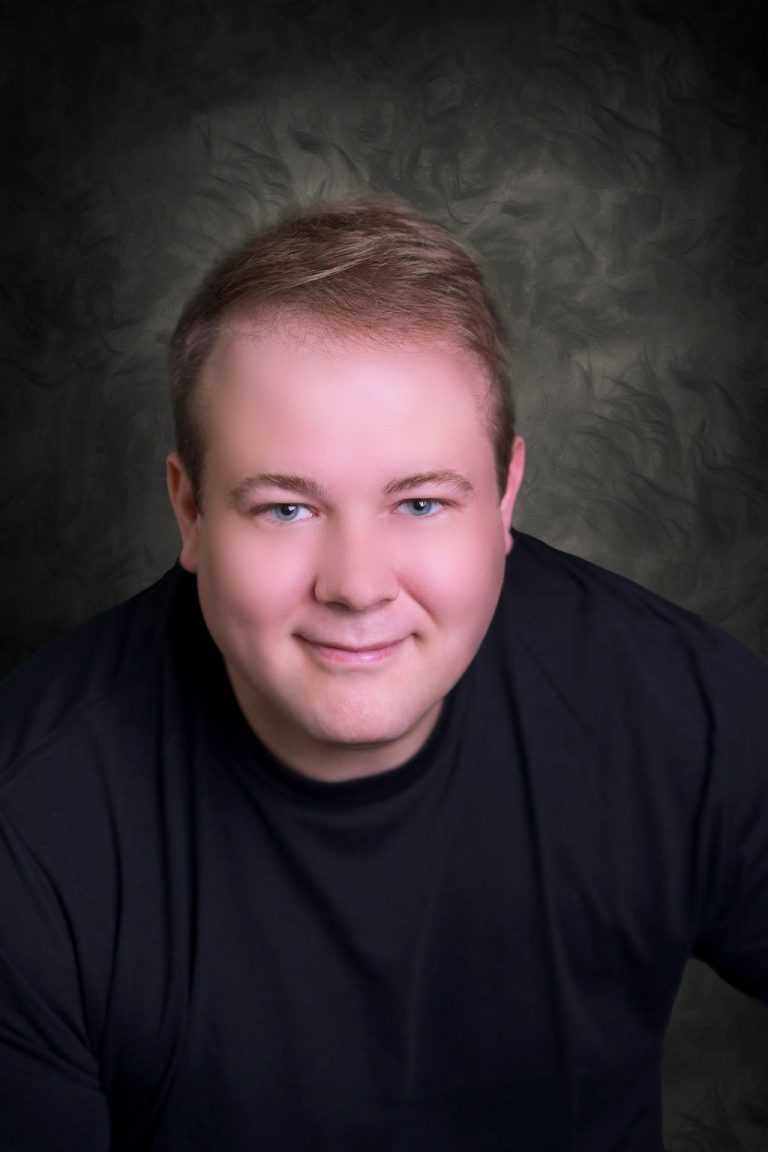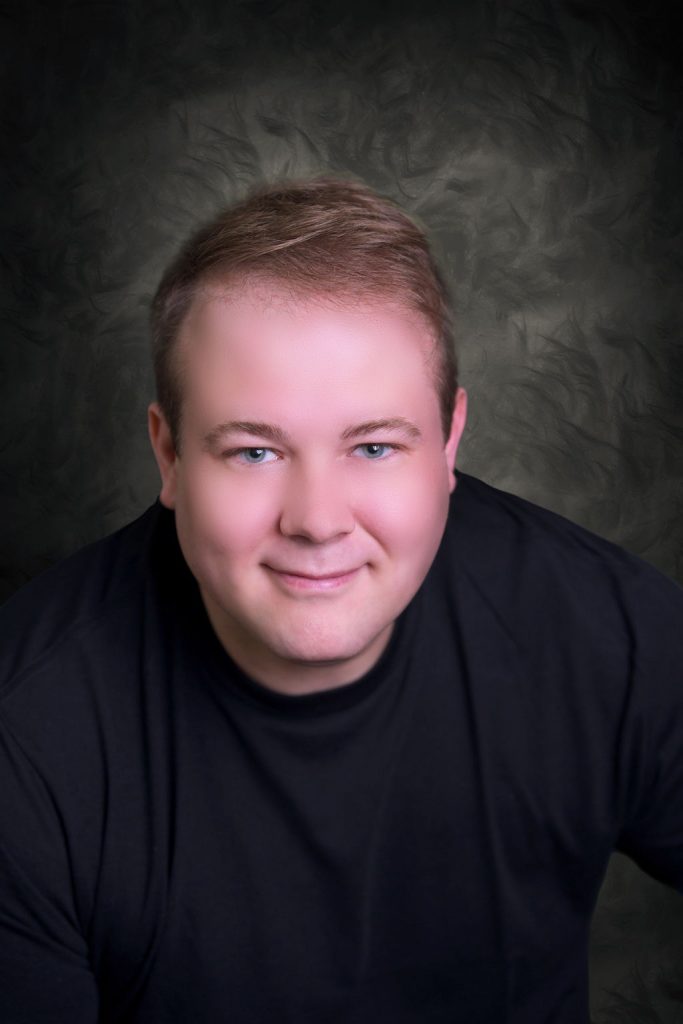 Jake is a Douglas County Native, and has lived in the Lawrence area most of his life.  He started his Wellness Journey in 2012, after losing a significant weight he went to the WellSpring School of Allied Health and completed their Personal Training Wellness Program, and as a NASM Certified Personal Trainer, Corrective Exercise Specialist, and Weight Loss Specialist, he taught group fitness and offered personal training at punch boxing and fitness.
In 2016, Jake went back to WellSpring and completed the Massage Therapy and Wellness Program, with a 4.0 GPA and Associate Degree in Applied Studies.  Since completing the program, Jake has focused completely on massage.
A lifelong Martial Artist, Jake has recently started teaching a small Okinawan Kenpo karate and Kobudo class.  He likes to spend his time exercising, practicing martial arts, reading, long walks listening to audio books, and playing video games.  He also likes making his friends and family laugh.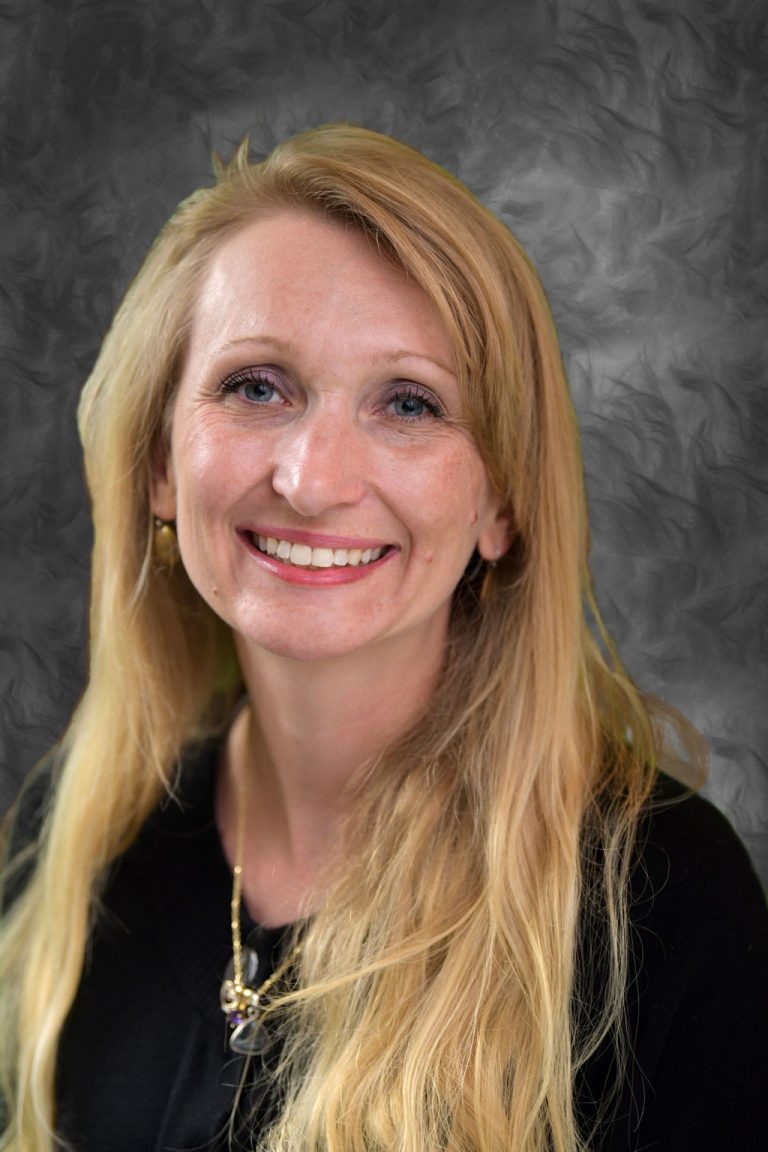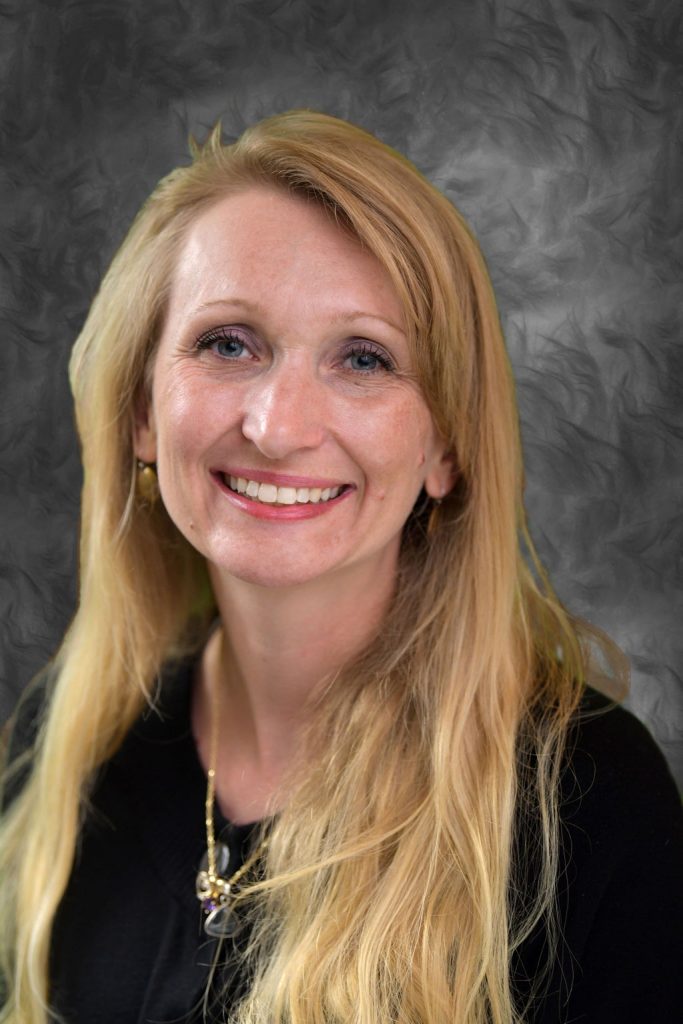 After graduating from WellSpring Massage School in 2016, Julie Scruggs started her massage career with Body Specific. Julie's techniques include senior massage, prenatal massage, and cupping. Julie's massage offers all-over relaxation, with some trigger point therapy for those tougher, more tense knots and muscles.
When Julie is not working at Body Specific or gardening at our local Pendleton's, you'll find her spending time with her daughter, husband, and many pets. She's an avid lover of horses and likes to explore new areas of the world.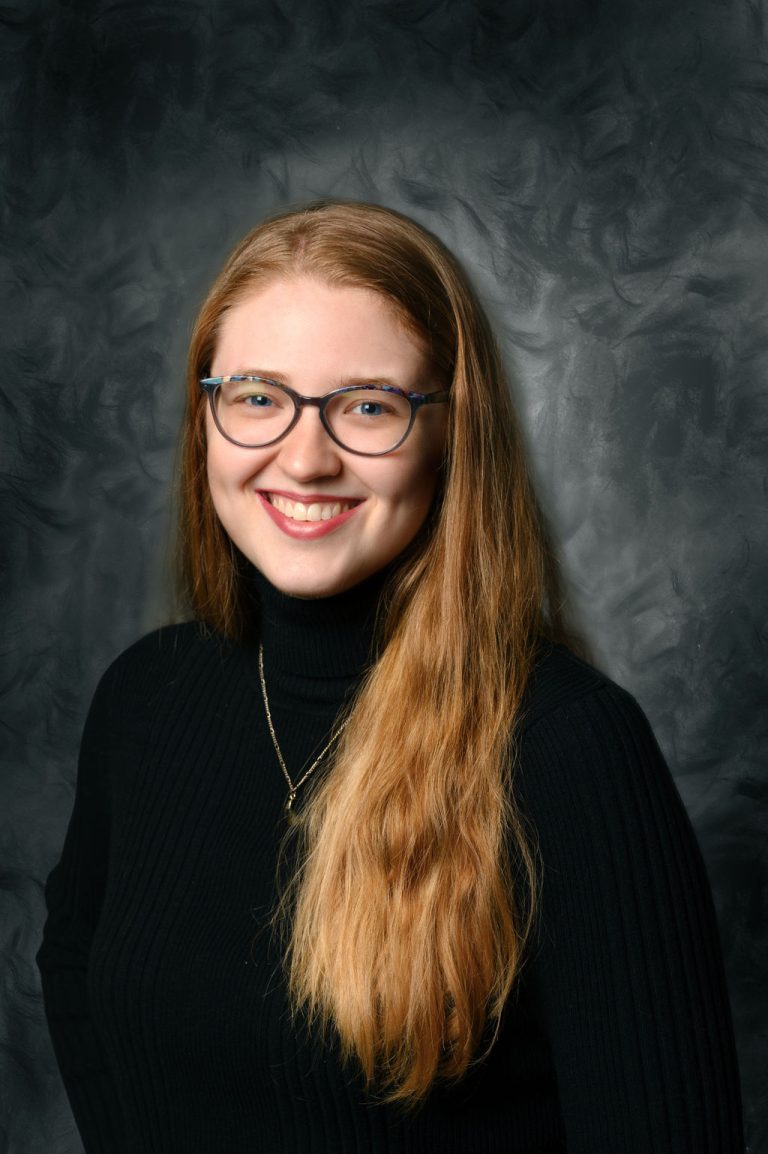 Mara is a graduate of Wellspring School of Allied Health. Growing up, she always loved hiking, reading, and art, and the meditative aspects of those activities have informed her life and her style of bodywork. She likes to balance relaxation with deeper knotwork, and will always prioritize your comfort. 
Melissa received her formal training from Massage Therapy Training Institute, Kansas City in 2007. She specializes in pre and post natal massage, as well as deep tissue and energy work. Melissa is a Seichim Reiki Master/Teacher. She brings movement with intent to her work, and encompasses spirit, mind, and body to restore health. Melissa enjoys working with crystals and stones, and also essential oils to bring forth balance. 
In her spare time Melissa enjoys listening to and creating music, and skateboarding. Most often, she can be found on adventure with her seven children. They enjoy fishing, camping, skateboarding, and nature walks in unknown places.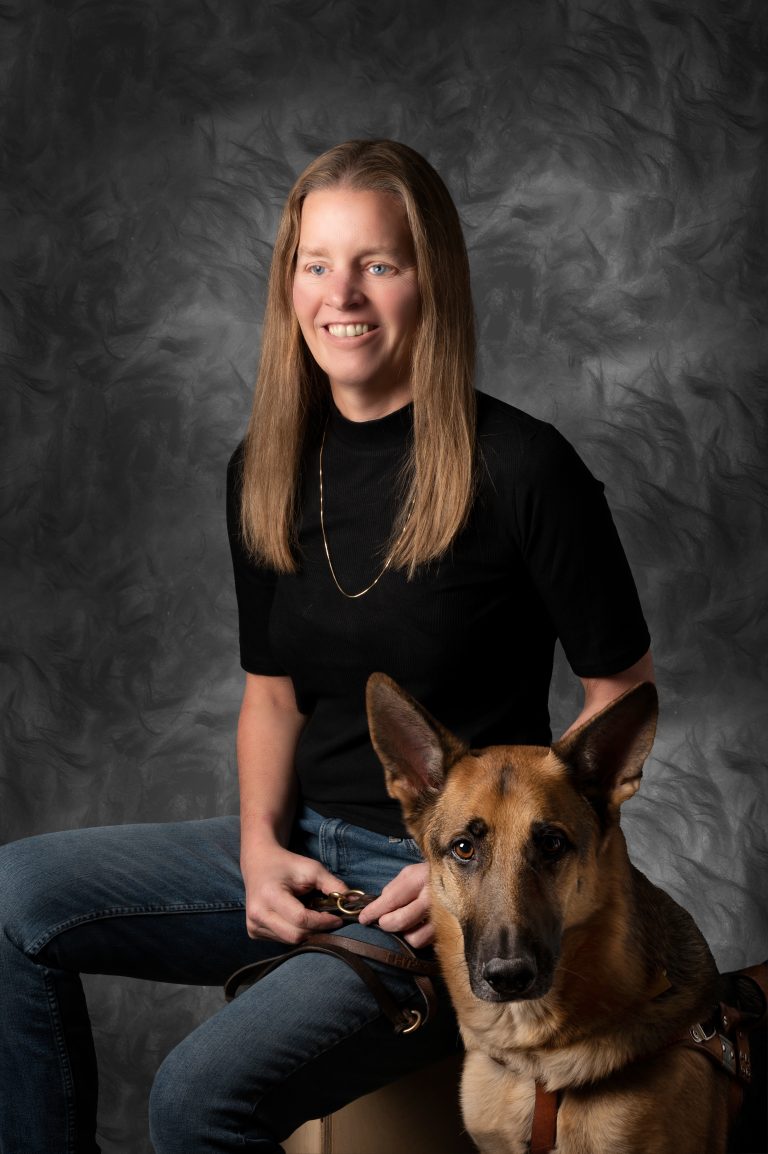 At an early age, Mindy had to learn to navigate life without sight. Using touch and her other remaining heightened senses, Mindy has accomplished many things in life. She has conquered black diamond ski slopes in Colorado, completed half marathons and always enjoys a good challenge. Mindy enjoys walking and spending time with her family and her many animals. One important animal for Mindy is Shadow, her Seeing Eye Dog. Shadow was bred and professional trained at The Seeing Eye Inc. located in Morristown, New Jersey. Shadow not only provides independence for Mindy, but her clients often report experiencing a therapeutic/calming effect having Shadow around. After many years as the "family therapist", in 2018 she decided to formalize her training and provide her services to the public.
Mindy is a Lawrence High School graduate, attended the University of Kansas earning a Bachelors in Human Development with a concentration in Gerontology. She earned her Associates of Occupational Science, Massage Therapist from Wellspring and earned academic honors. In addition to the common massage modalities, Mindy has received additional training in sports injury, medical conditions and movement modalities.
Nicole graduated from Wellspring School of Allied Health, specializing in Swedish, Deep Tissue, Trigger Point Therapy and energy work. Nicole is a Seichim Reiki Master/Teacher. Providing a deep relaxing atmosphere, a massage with Nicole is sure to encompass mind, body, and soul.
In her free time you can find Nicole in her art studio, walking in nature and spending time with her son and cat.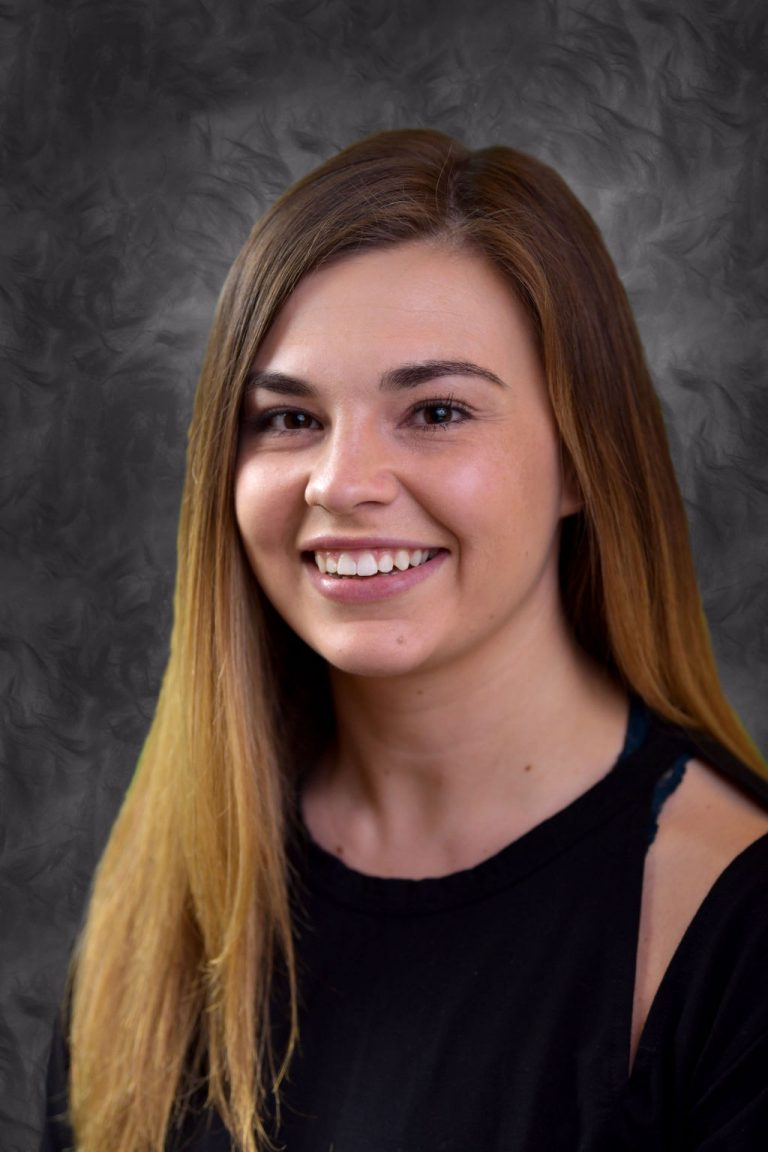 Alexus is a Licensed Esthetician that is passionate about skincare and focusing on each individuals skin type and condition. She graduated from Entourage Institute of Beauty and Esthetics in Lenexa, KS. Alexus completed 1,000 hours of hands-on training in facial procedures and hair removal, and academic requirements including skin anatomy & physiology, advanced skin treatments, client consultations, and skin analysis before joining the Body Specific team in 2016.
Alexus is a Colorado Native who now resides in Lawrence, KS. In her free time, Alexus finds great joy in spending quality time with her family, good friends, and two dogs.
Grace is a Licensed Esthetician who specializes in skincare treatments, body waxing and classic lash extensions. She graduated Eric Fisher Academy in Wichita, KS in April of 2020. Grace has spent the past two years honing her skills in esthetics while picking up skills for new services, including dermaplaning and lash lifts. She always ensures every clients' needs are met and that they leave their session feeling beautiful and confident.
In her spare time, Grace likes to go to the movies, go shopping and spend time with family and friends.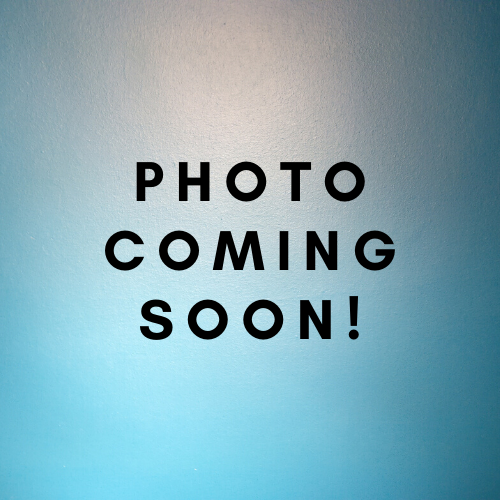 Hanna Rieb is a Licensed Esthetician who graduated from Entourage Institute of Beauty & Esthetics in 2023. She is a results driven esthetician who prides herself on being able to customize a skincare regimen for every client she treats. She is a Kansas born and raised native from the town of Rossville. From a long line of nurses – Hanna went to Emporia State University to study nursing but soon came to realize she wanted to be able to help heal people in a different way.  She struggled with her own acne and skincare issues, which led her to her passion of skincare treatments.  Hanna aspires to become a certified acne specialist, as well as, an Oncology Esthetician.  Hanna's goal at Body Specific is to create a long lasting relationship with her clients through a strong foundation of education, trust, and dedication on both sides.  
When Hanna is not in the treatment room, she is chasing her next bucket list travel destination or spending quality time with husband and their many animals at home. 
Sarah Fuentez is a Licensed Esthetician.  She graduated from Mitsu Sato Academy in Overland Park, KS in 2020.  Sarah is extremely passionate when it comes to making sure all her clients are taken care of and are happy with their skin, and providing the best service whether it's a custom facial or a waxing. Sarah's goal at Body Specific is to meet as many new faces as she can and be their go-to person for skincare and waxing.
In her free time,  Sarah enjoys spending time with her friends, family, and her dog, Sadie.
Medical Aesthetics & Nutrition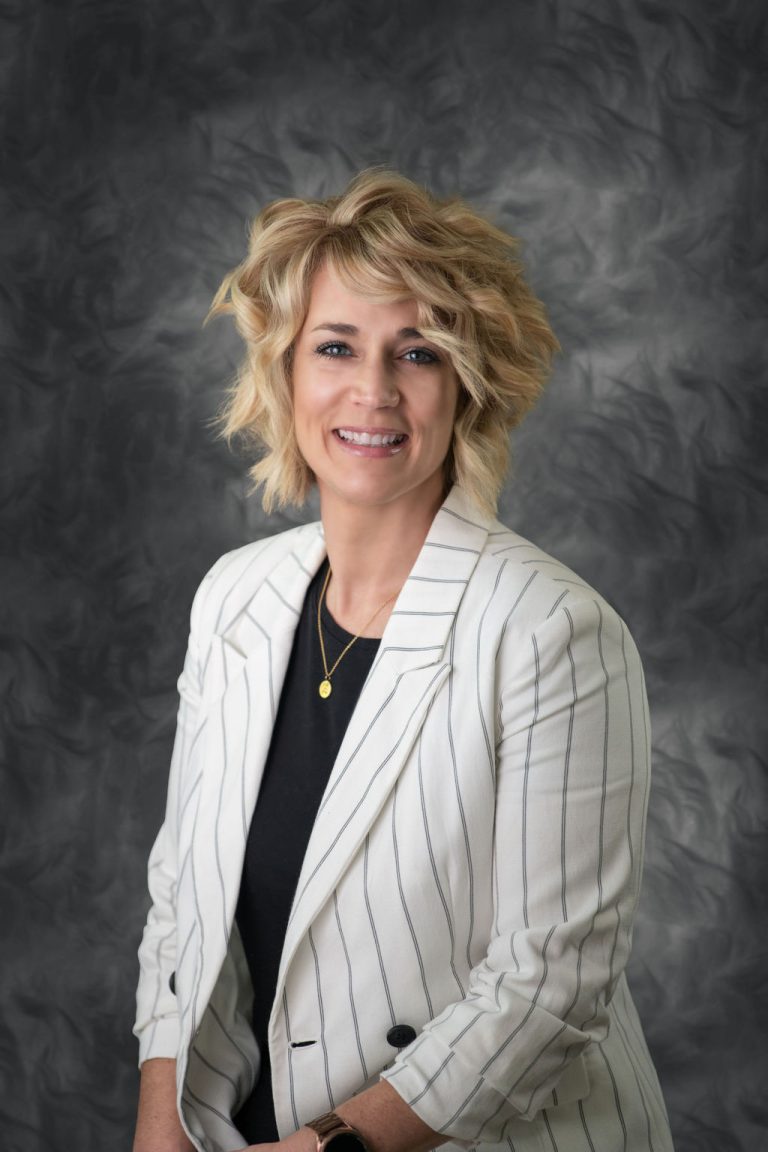 Dr. Pittman is an emergency physician by training, but her passion lies in helping patients live their best lives.  She received both her undergraduate and medical degree from the University of Kansas. In 2006, she completed an Emergency Medicine residency at Indiana University, then returned home to Kansas to practice medicine.  Through cosmetic care and nutrition, Dr. Pittman hopes to provide clients with the results they desire, in order to put their best foot forward in all that they do.  
In her spare time, she enjoys working out, reading, part-time cattle ranching, hiking, and spending time with her three amazing teenagers. 
Melissa Norris is a Family Nurse Practitioner that has been working in the Lawrence community for the past seven years. She has been a Nurse for 16 years, and an APRN for the past year. She has worked in several different areas of nursing, but she has found a passion for helping others and most importantly giving others the knowledge and skills to feel good about themselves and have the tools they need to live happier and healthier tomorrows.
In her spare time, Melissa enjoys spending time with her family on their farm, as well as being her kids biggest supports in all they do. She loves to travel, read, and enjoy the outdoors every chance she gets.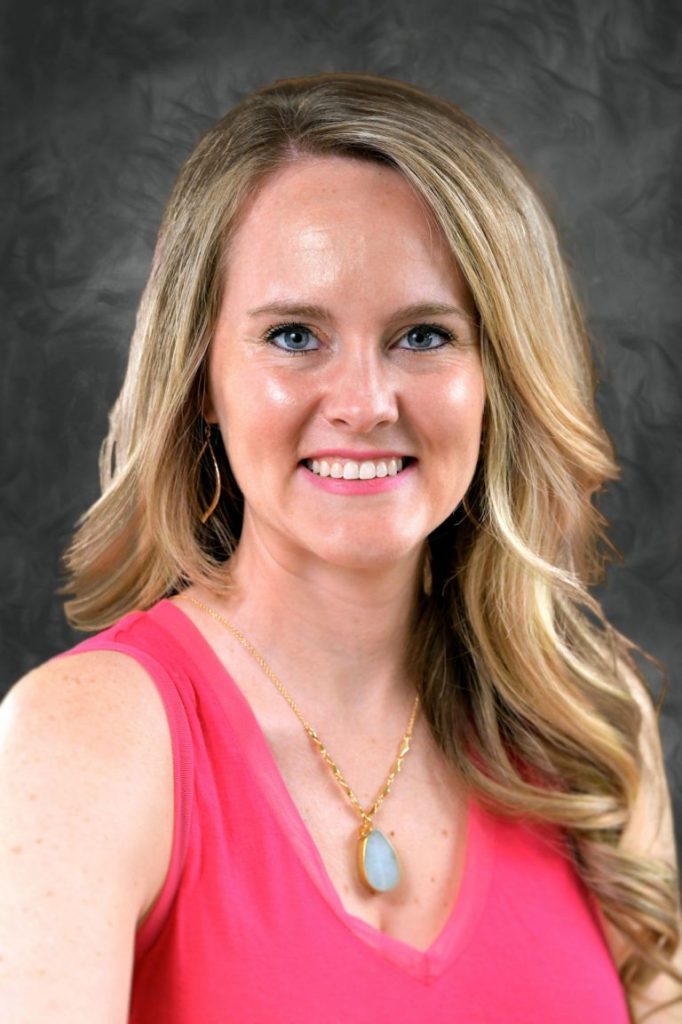 Dr. Cheyanne Morris-Evans
Dr. Cheyanne is a licensed Doctor of Chiropractic in the state of Kansas. She grew up in Lecompton, KS and graduated from Perry-Lecompton High School. She then attended Cleveland University in Overland Park, KS where she earned a B.S. in Human Biology as well as a Doctor of Chiropractic. While attending Cleveland University she studied Diversified, Applied Kinesiology, Thompson, Activator and Webster Techniques. Dr. Cheyanne is passionate about health and wellness and is excited to be a part of the Body Specific wellness team serving this great community.
In her free time,  Dr. Cheyanne enjoys spending time with her family.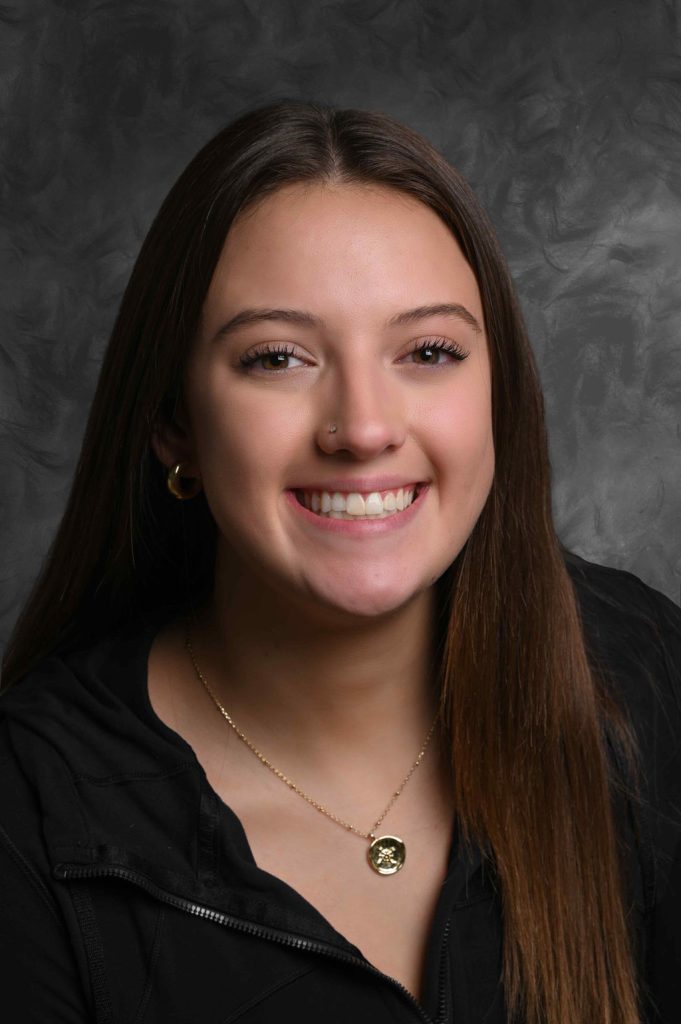 Sophie works as Front Desk Support during the week. 
Sophie is originally from St. Louis, Missouri, and is now attending KU. She plans to graduate in Spring 2024 with a Bachelor's degree in Social Work.  When Sophie isn't at school or working, she is hanging out with friends or serving on her sorority's Chapter Management Team.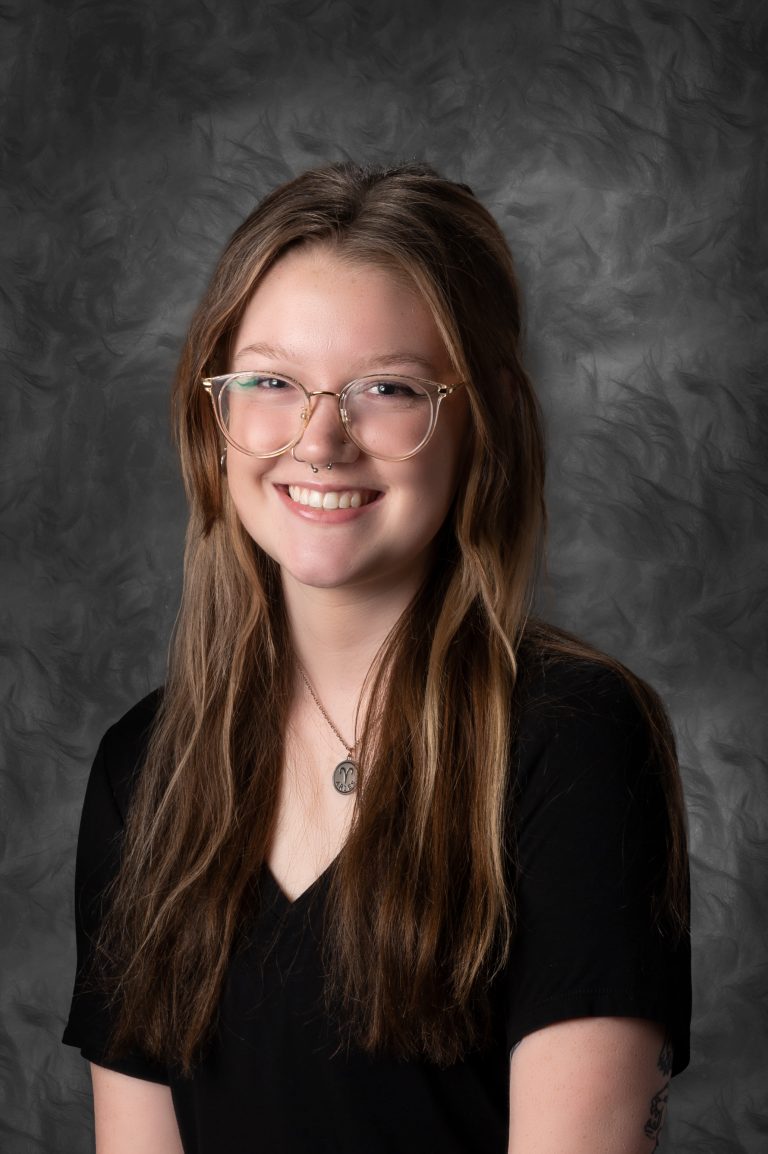 Annalee works Front Desk Support during the week. 
Annalee is originally from Tulsa, Oklahoma but moved to Lawrence to attend KU. She plans to graduate in 2024 with a Bachelor's degree in Environmental Studies followed by a Master's degree in Urban Planning. When Annalee isn't at school or work, she enjoys walking her dogs, reading, and spending time with her friends and family.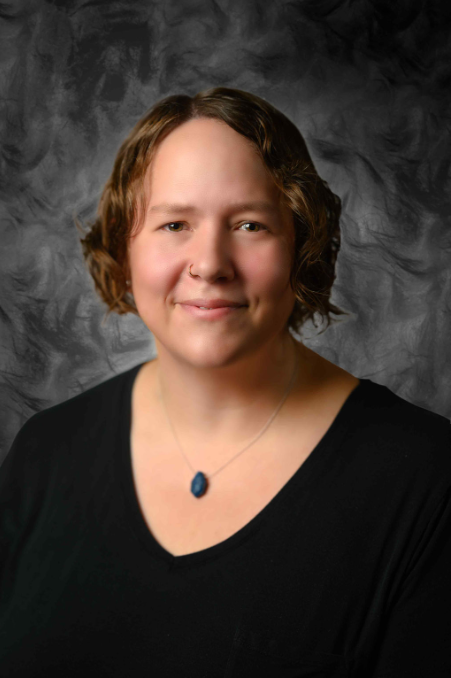 Megan works as a Front Desk Assistant on Thursdays and fills in during the week as needed. 
Megan loves being in nature, making various home goods, and having nightly dance parties with her hilarious toddler and husband. 
Kamie works as our Front Desk Support. Born and raised in Nebraska, Kamie has made Kansas her home.  She has spent many years in various positions within the healthcare industry and enjoys working with people.
Kamie and her husband Scott have 9 grandchildren.  They range from 1-15 years of age.  Three in the Lawrence Kansas City area and 6 more split between Texas and North Carolina.  The older ones are all involved with sports so traveling is becoming more of a hobby.
In Kamie's free time she enjoys sewing and spending time with her hubby.
Sarah is our Digital Marketing Director. After graduating from Northwest Missouri State University with a degree in Advertising, Sarah worked in Corporate America as a Training and Instructional Design Specialist. 
She loves the Chiefs, teaching Jazzercise, and spending time with her husband and two kids.  If it's a nice day she will be cruising around town in her blue VW Bug, Betty.  She is an active member of the Lawrence Community, including volunteering at Just Food along with holding many committee positions with local groups.  
Stacie is our Print Marketing Manager. As a graduate of Washburn University, with a degree in Communication, Stacie worked in non-profit services for nearly 12 years before joining the Body Specific team to focus on marketing, outreach, and social media.
When Stacie isn't working on the next printing project for Body Specific, she can be found working at her full-time gig at Lawrence Habitat for Humanity. She also enjoys spending time with her family, volunteering with Relay For Life and Quail Run Elementary PTO, at her church, and advocating for childhood cancer awareness.